Key Note Speakers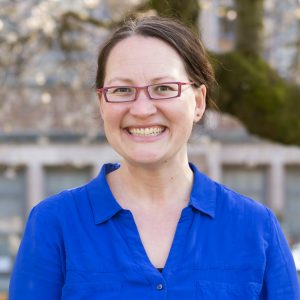 Dr. Kara Jackson

Specifying and centering equity-specific learning demands in the improvement of mathematics teaching at scale
Biography
Kara Jackson is an associate professor of mathematics education at the University of Washington, Seattle, USA. Her research focuses on specifying forms of practice that support a broad range of learners to participate substantially in rigorous mathematical activity and to develop productive mathematical identities, and how to support teachers to develop such forms of practice at scale (e.g., the development of systems of professional learning across role groups and contexts, the role of system leadership). She currently leads a research project aimed at developing tools, routines, and data representations that practitioners can use to engage in frequent, disciplined inquiry regarding the implementation of instructional improvement strategies in middle-grades mathematics. The project consists of research-practice partnerships with multiple school districts in the U.S. pursuing ambitious reform. She taught secondary mathematics in Vanuatu, South Pacific as a U.S. Peace Corps volunteer and was a mathematics specialist, supporting both youth and their families, for the Say Yes to Education Foundation in Philadelphia, Pennsylvania, USA.
---
Dr. Susanne Prediger

Towards a research-base for supporting and educating the educators
Biography
Susanne Prediger is full professor for mathematics education research at the Institute for Development and Research in Mathematics Education at TU Dortmund University. She is an expert in secondary mathematics education research and has specialized on dealing with heterogeneity and language diversity. Her PD research activities are embedded in the DZLM, the German Center for research in Mathematics Education and comprises two international and four national, externally funded projects. Currently, she is president of the European Society for research in Mathematics Education.
---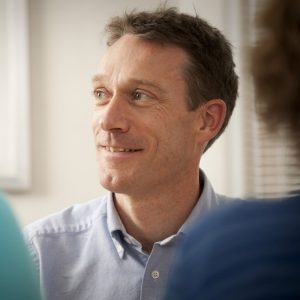 Dr. Jim Ryder
Policy to support teacher engagement with education research knowledge: Implications for scaling up professional development
Biography
Jim Ryder is Professor of Science Education in the School of Education, University of Leeds, UK. His research explores the role of the teacher in improving educational outcomes for all students. He has studied teachers' experiences of education policy reforms and their engagement with education research. He has a specific interest in the context of science teaching but his work also explores the role of the teacher in other subject areas. Most of his work has been in the context of secondary schools in England although he has also researched primary school and higher education contexts, with some international comparative studies. His work is informed by sociocultural perspectives on teachers' working lives. He is Director of the Centre for Curriculum, Pedagogy and Policy at the University of Leeds. Further details at: http://www.education.leeds.ac.uk/people/academic/ryder/