Register for GEMnet's 1-hour-crash-workshop on 30 June 2022, 1pm CET; online
"Gender-Sensitive Didactics in STEM Education: Research Findings and Practice Approaches"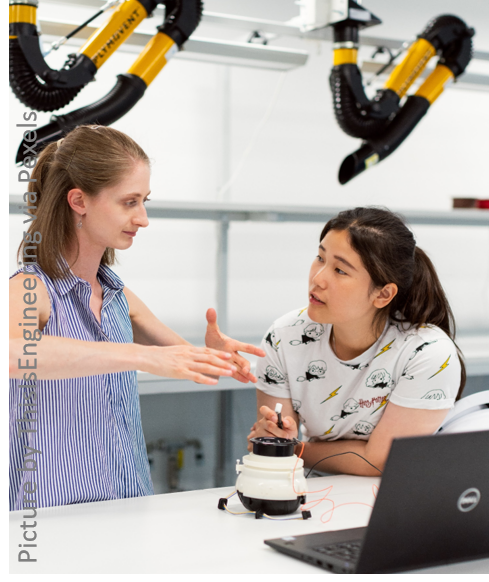 Copyright MINTvernetzt / Claudia Höhne
Around half of Europe's population is female, but only 15% work in tech sectors (2,4% in ICT related fields) and only around 20% are entrepreneurs. The untapped source of female technology, innovation and entrepreneurial potential leaves Europe with a huge and growing gender and skills gap in these sectors. Education certainly is the most important lever to enable and encourage girls to pursue studies and careers linked to STEM, particularly ICT, and entrepreneurship.
This workshop provides you with an insight into gender-sensitive didactics in STEM education.
Together we will learn about effective didactic measures for sustainably inspiring girls for STEM. After an introduction to practical recommendations based on scientific findings, challenges and successful strategies will be discussed across educational levels, contexts and countries. Finally, new ideas, practical tips, and key insights will be shared.
Share your expertise with us!

This time's one hour for girls in STEM is led by Dr. Michael Heilemann.
Dr. Michael Heilemann is a research fellow at the Chair of School Research, School Development, and Evaluation at the University of Regensburg. He wrote his dissertation on the influence of female students' communication about STEM on successful online mentoring, looking in particular at the program CyberMentor, Germany's largest online mentoring program for girls in STEM. Since 2021, he has been working at "MINTvernetzt" (www.mint-vernetzt.de), the National Centre for STEM Competence and Networking, in the STEM & Gender section.