Our Consortium Introduced series continues in Turkey with our partners from Hacettepe University

About Hacettepe University
Hacettepe University is a major state university in Turkey with over 50,000 students and 3,600 academic staff. As a research-oriented university committed to the promotion of excellence in education in line with universal values, the mission of the University is to educate and nurture students as individuals equipped with quality and depth of provision in all fields of science, technology and arts; empowered by inspiring intellectual curiosity and critical minds, open for improvement and positive change; and to contribute to society through research, technology, and public services. HU, as one of the leading universities in the country, keeps contributing to social development and universal values in the fields of science, technology and art. The university has 15 faculties, 15 graduate schools and institutes, 2 applied schools, 1 conservatory, 4 vocational schools, and 98 research centres.
Hacettepe University STEM & Maker Lab was established in 2009. Hacettepe STEM & Maker Lab has researchers with extensive experience in STEM curriculum development, in-service teacher training activities and public engagement of STEM to improve the quality of education. The team members at the Hacettepe STEM & Maker Lab are or were involved in several EC Erasmus+ projects (ENSITE, MaSDiV, EMERGENT, STEM, STEM PD Net, STING, and INSTEM), FP7 projects (e.g., S-TEAM, SAILS, MaScil), and H2020 project (e.g. MOST).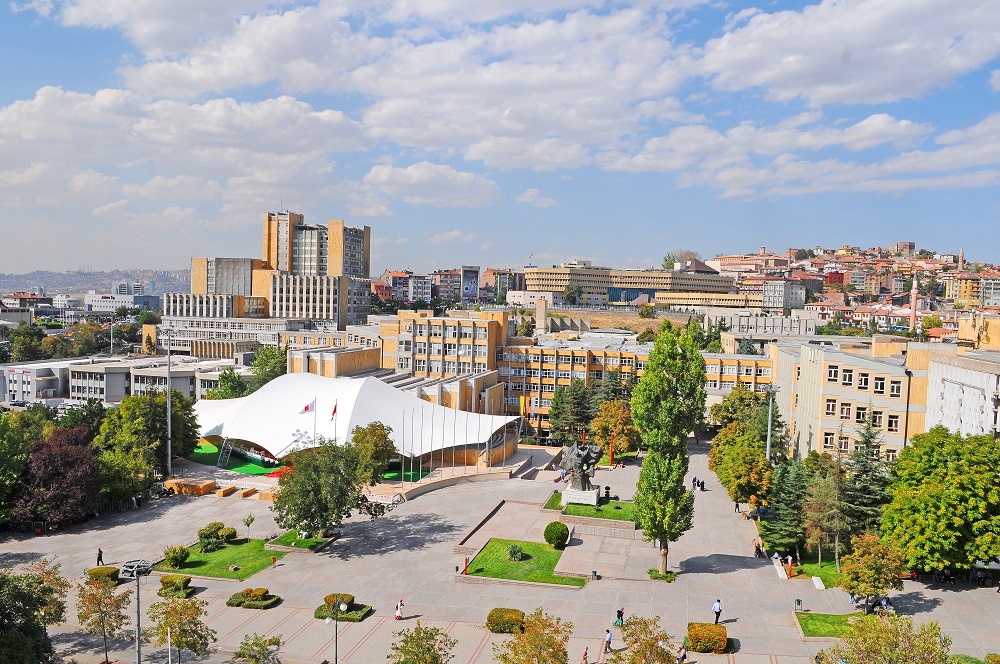 Hacettepe University Campus. Photo: ©  Hacettepe University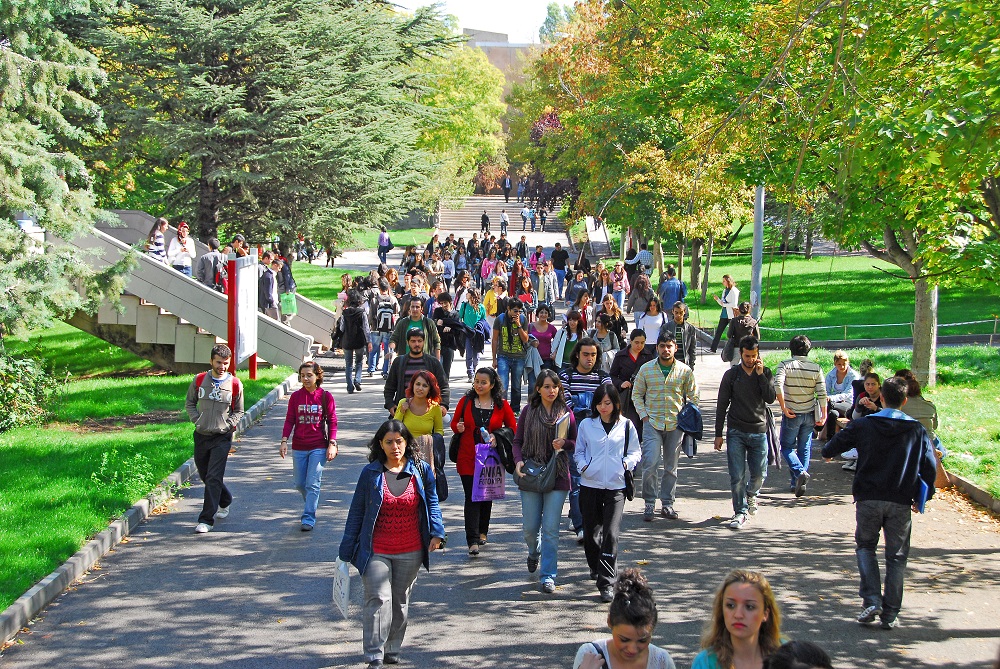 Students walking to class at HU. Photo: ©  Hacettepe University
Successful Collaborations
Hacettepe University STEM & Maker Lab has been collaborating with members of today's ICSE at the University of Education in Freiburg since 2010. This collaboration also enhanced Hacettepe's partnership with other PD centres in Turkey. As a result, the university contributed to the Turkish Academy of Science PD courses, and worked closely with the Turkish Ministry of National Education on Professional Development activities to promote STEM education nationwide. For instance, Hacettepe team member Prof. Gultekin Cakmakci has been involved in many STEM teacher training workshops organised by the Turkish Academy of Science and/or the Turkish Ministry of Education or funded by The Scientific and Technological Research Council of Turkey (TÜBİTAK). His workshops centre on the nature of STEM practices, classroom norms and the nature of classroom discourse to build socially inclusive approaches in STEM education. Prof. Gultekin Cakmakci, among others, has developed the new  Turkish Science Curriculum, which has been implemented in Turkey since September 2017.
HU in the ICSE Consortium
Hacettepe University STEM & Maker Lab is a founding member and also consortium member of International Center for STEM Education (ICSE). The ICSE consortium has enriched Hacettepe's collaboration with other PD centers in Europe. That has not only helped them to connect to schools and teachers, but also initiated collaboration between different stakeholders, cooperating with different stakeholders, dissemination and communication of STEM to stakeholders and to the general public.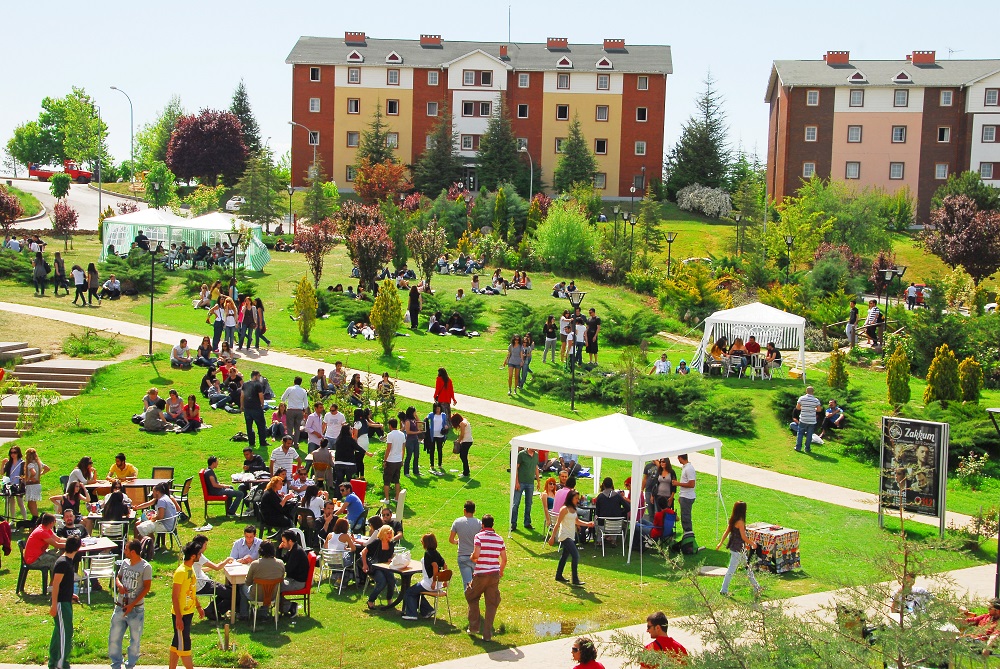 People gathering on campus. Photo: ©  Hacettepe University
Events at HU
HU and its STEM & Maker Lab are very experienced in running large-scale conferences on an international level. Following conferences were organised/will be organised by HU and co-chaired by Prof. Gultekin Cakmakci:
The European Science Education Research Association (ESERA) Conference 2009, which was attended by over a thousand researchers and is widely regarded as the largest and most successful ESERA to date (www.esera.org).
The 14th Public Communication of Science and Technology (PCST) Conference, which was held in Istanbul on April 26-28 2016 (www.pcst.co/conferences) with more than 400 participants.
2nd International STEM Education Conference will be held in Istanbul, Turkey (stempd.net). The conference aims to bring together researchers, practitioners and stakeholders from around the world to discuss issues related to STEM Education.
The STEM & Makers Festival
Since 2015, every year, in collaboration with the Turkish Ministry of National Education and partners from the industry, we organise STEM & Makers Festivals in 9 cities. Until now, more than 200,000 participants (ages three and up) have attended and engaged with IBL activities. tiny.cc/xvd8az
Hacettepe University STEM & Maker Lab and Hacettepe Science Center have experience in widespread dissemination of EU projects' resources through PD courses, STEM Festivals and press. STEM News Aggregator,  which aggregates science, technology, health, education and business news content from a variety of sources (e.g. online newspapers and popular magazines) and feeds them to its users.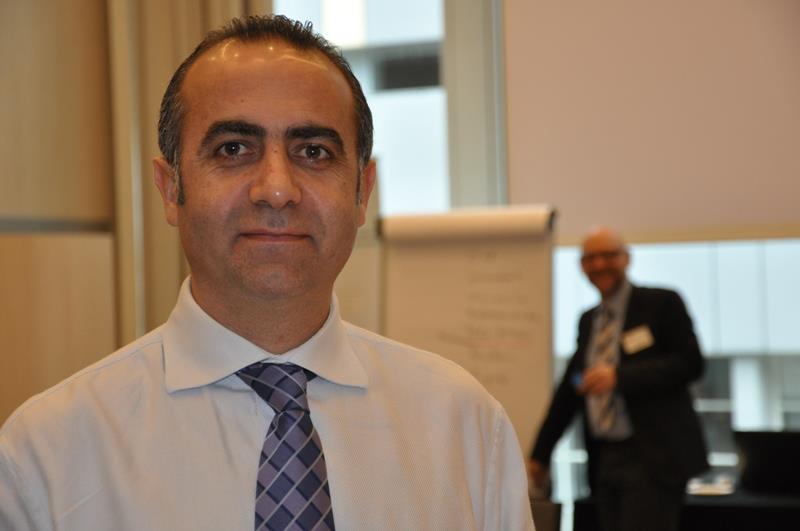 The face of HU in the ICSE Consortium
Gultekin Cakmakci is a Professor of Science Education at Hacettepe University and has been teaching courses on STEM education and public engagement with STEM since 2006. He is the director of Hacettepe STEM & Maker Lab and also director of Hacettepe Science Center. Gultekin believes that formal, informal and non-formal education should engineer the future of a society by empowering its imagination, creativity and innovation. That is what the Hacettepe team aims to achieve within its activities.