ORGANIZED BY CONSTANTINE THE PHILOSOPHER UNIVERSITY IN NITRA, SLOVAKIA
Background
For this summer school we picked the topic of optics that we found present on various occasion of everyday-life of the participants. The biophysical principles of the sight are related to sight impairments and inclusion. We included activities where the participating girls can experience various disorders of eye in simulated conditions with the intention to stimulate their empathy.
The activities were built in order to have low floor and high ceiling. The physics content about optics was built on experiences gained in the teambuilding activity where the participants can experience various simulations of disease of human eye. The activity was planned and enacted in collaboration with a female ophthalmologist who also borrowed her equipment for the activities and served as the role model in the same time.
We believe that girls participating in the summer school developed their knowledge and problem-solving skill not only in physics, but also in biology, mathematics and technology and in the same time their creativity and ability to collaborate, communicate and think critically.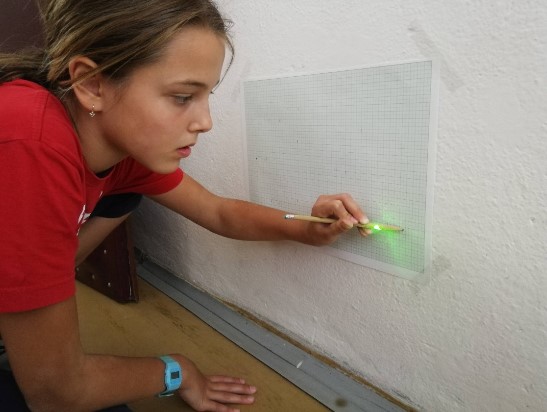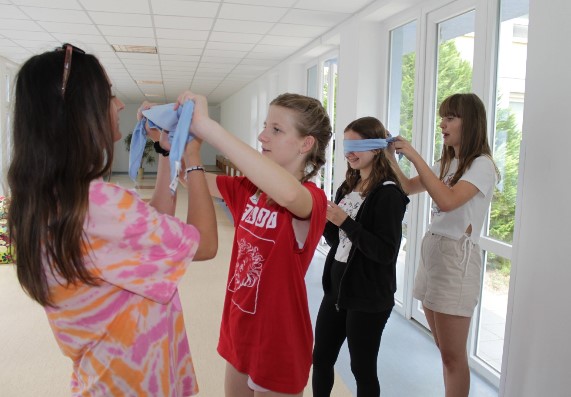 The Programme
In the summer school "FAJN Physics as you do not know it", 16 girls took part. It was organized on the premises of the Constantine the Philosopher University in Nitra, Slovakia and took place in the lecture room (base and place for whole-group activates), two atria (for outdoor teambuilding and relaxing activities as well as for Eurekas) laboratories of department of physics, and various rooms (each Eureka was prepared in the separate room).  One day was spent in the laser arena in Nitra.
In the team-building phase the participating phase experience the impairments. Later, in the Eureka activities where teams of 3-4 girls worked under supervision on one camp-leader they worked on topics related to these malfunctions and were discovering the biophysical principles of human sight and solve various related problems. The theory of colours was also included as we find it very useful and potentially appealing for girls in STE(A)M. In the Eureka activities, the participating girls worked as the scientist, formulated their hypotheses and try to verify or disprove them.
Later in the camp week the participants visited laser arena where they did various measurements with lasers and also the germicidal emitters used for the disinfection of the premises. The afternoon was devoted to the relaxation and competition with lasers.
The last day of the week was focused on the reflection on the week and the competition in the obtained knowledge.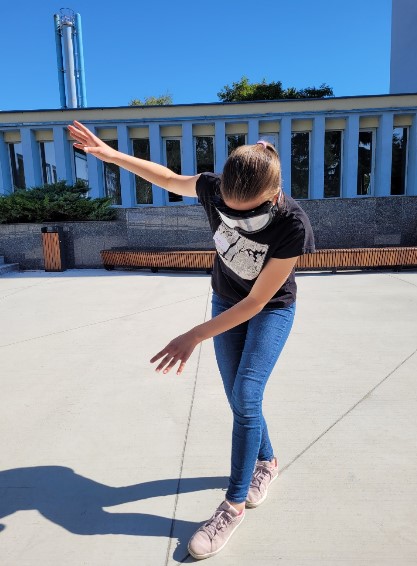 Feedback
The girls were excited by the program. They said that they had not realised how is physics prominent in human body and also that the colours can be calculated.
The parents were also satisfied and appreciated the content and the diversity of activities reported by their daughters.