Lover secondary school students raised awareness about palm oil 
Lover secondary school students focused on raising awareness about palm oil at the school and village level (awareness of the impact of their own consumer behavior). The students first found out basic information about palm oil and the destruction of forests (the reservoir of biodiversity, sink for carbon dioxide – one of the products of energy consumption and measure against soil erosion). They defined goals related to the reduction of palm oil consumption, thought about which activities would lead to the fulfillment of the goal, divided the roles among themselves and focused on the greatest possible impact of the project – that is, where in the public sector this idea (Christmas without palm oil) can be promoted and implement through education and practical implementation.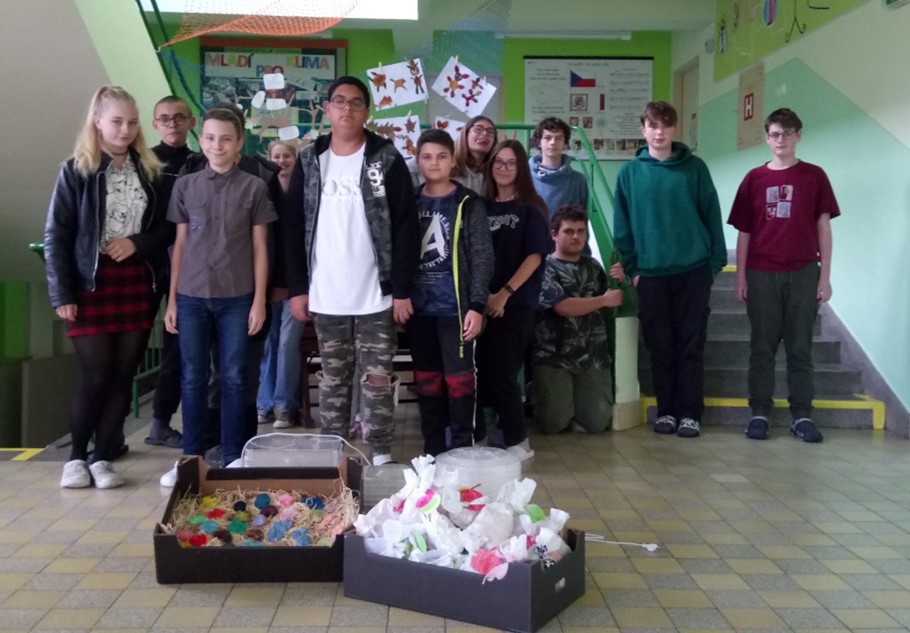 They also thought about how to involve the public, where and what products to sell, divided the tasks and worked out the budget for the event. They informed the municipal council about the project. They made dried apples, soaps and Christmas decorations (several classes and many school teachers participated, but also some parents). The students also presented the project to managers of local action groups (Local Agenda 21). During the lighting of the Christmas tree in the village, the pupils had their own stand where they handed out leaflets, spoke to interested members of the public about the effects of using palm oil and sold self-made products (dried apples, soaps and Christmas decorations).
The citizens of the village decided to support the project with an additional financial sum. The students then donated the entire proceeds to nature conservation. Pupils inform about the entire project on the school's website and also in the local newsletter. The pupils have a very good feeling not only that they helped nature with their gift, but also that they were able to spread the idea of responsible consumer behaviour and that the adults listened to them and significantly supported them. They also tried and improved various skills, e.g. budget planning, cooperation with classmates, teachers and other adults, making products, selling products, promoting their project, communicating with adults (with the public and decision makers).