How did it start and how to go on?
First, upper secondary school students build the knowledge on what type of sources (renewable and non-renewable) are used in everyday life and what type of sources prevail in the everyday use of its families, schools and what energy is used in cities. The students, in communication with teachers, parents and municipal representatives, became aware of the importance energy resources for and understand that most energy is used to heat and light residential and commercial buildings; transport and industry follow as the second and third greatest consumers of energy. They also get the information about the energy sources used on the local level and get the information about its impacts on the environment.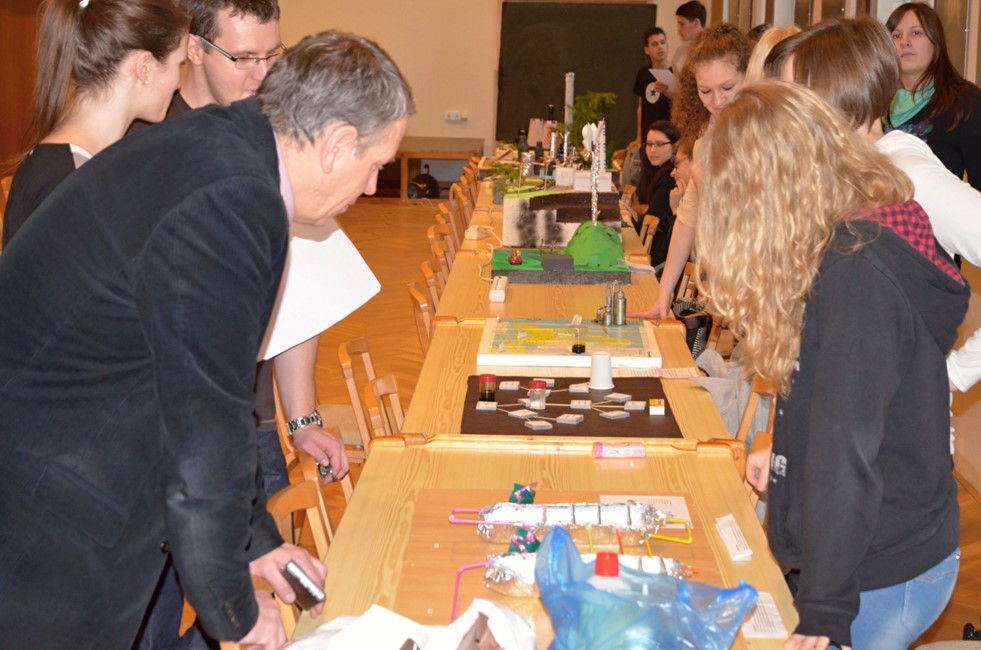 The students were asked to represent in the form of a real 3D model the different phases and forms of obtaining and using energy resources. The main goal was to suggest possible solutions for their community in terms of effective use of energy and changing the non-renewable to renewable resources. In order to achieve the goal, students need to gather data about the energy sources and energy mix (share of renewable and non-renewable energy) in their city.
As might be seen on pictures below, the students developed several models portraying different types of energy sources, their production method and use. Using these models the students discussed with the local community what impacts different sources during the production and by use have on the natural environment. Moreover, using the models enabled the public to show the sources production facilities (e.g., pumps, pumping units, compressors, generators, gas flares, treaters, separators, storage tanks, and pits) and area needs to be used for the energy production (land use was discussed). Finally, students share their thoughts about the energy mix in the city and proposed several ways how to change current sources to the more sustainable one.