A solution to the energy and climate challenges in Norway?
For one week, autumn 2022, the science class from grade 12 at Thora Storm upper secondary school in Trondheim conducted six different SCPs. Their overall research question was: How can solar power be a solution to energy and climate challenges in Norway? One of the student groups explored how much solar energy their school could produce in one year, by installing solar panels on the roof of their school building. Their research question was: Is it wise for Thora Storm to start with solar power?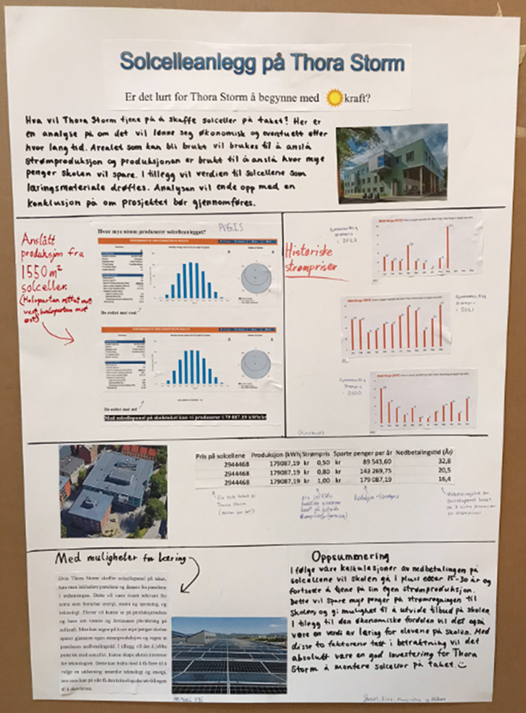 Photo: Ragnhild Lyngved Staberg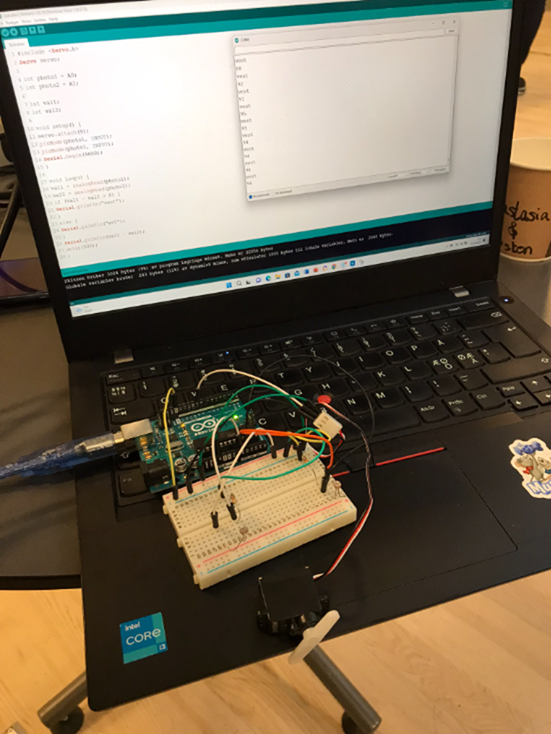 Photo: Ragnhild Lyngved Staberg
The students were given a practical introduction to solar cells in a solar cell laboratory at the university. They gained theoretical knowledge with lectures from researchers from Department of Electric Energy, Norwegian university of science and technology (NTNU) and consultants from Norconsult AS.
The Department of Electric Energy works in close collaboration with industry partners to develop technology for the production of electric energy from renewable energy sources, and to contribute to research that leads to solutions for the future power grid, with high relevance for the society, addressing industrial needs and global challenges.
Norconsult is one of the Nordic region's largest interdisciplinary advisory groups. The company has broad and interdisciplinary expertise in all areas that affect solar energy and offers services in all phases of independent solar energy projects and other projects where solar energy is included. Their aim is to contribute to solar energy projects being solved in the best possible way according to energy yield, quality, economy and environment.
The students from Thora Storm worked intensively with their own research questions for two days. They were encouraged to involve local community members of relevance for their questions. Their results were presented at a mini conference at the school where the students presented orally and via posters. External actors from Department of Electric Energy, NTNU and Norconsult AS were present, evaluated, voted for and awarded the best contribution among the six different SCPs. The actors were impressed by the quality of students' work.
Photo: Ragnhild Lyngved Staberg
The group working with solar panels on rooftop found the following solution: Thora Storm can cover around half of its own power needs with solar panels on most of the roof surface. The plant probably has a payback period of 15-30 years. As written on the poster, the students concluded: "According to our calculations of the repayment of the solar cells, the school will turn a profit after 15-30 years and continue to earn from its own electricity production. The school will then save a lot of money on the electricity bill and can then have the opportunity to expand the offer of other things. In addition to the financial benefit, there will also be a value of learning for the students at the school. With these two factors taken into account, it will certainly be a good investment for Thora Storm to install solar cells on the roof".
Taken all the SCPs at Thora Storm into account, the class as such recommend using solar power on a much larger scale than today, as a supplement to our other renewable energy sources.