A communication specialist's take on the challenge of strengthening science capital

Karen Lindsay, Futurum Careers
If events like the current coronavirus pandemic have taught us anything, it is that science communication is vital. But if citizens are lacking in science literacy, then all the best science communication strategies in the world won't achieve the public engagement they seek. This is where teachers come in.
I have worked in communications for over 15 years, and in science communication, specifically, for eight of those years. Before that I worked in education, teaching modern foreign languages to secondary schoolchildren, university students and adults. The students who were the most engaged in my lessons weren't always the most brilliant or brightest students in the class; they didn't have notions of becoming a languages teacher; they weren't solely interested in being able to speak and understand French, German or English. The most engaged students were fascinated by French, German and English culture. They were intrigued by the opportunities open to them if they could speak another language and inspired by a world that felt bigger and more available to them.
Now, working in science communication specifically aimed at teenagers, I see a lot of parallels between what I experienced then and what I'm experiencing now. For science communication to be successful, the audience has to do more than simply be interested in the science for the sake of science.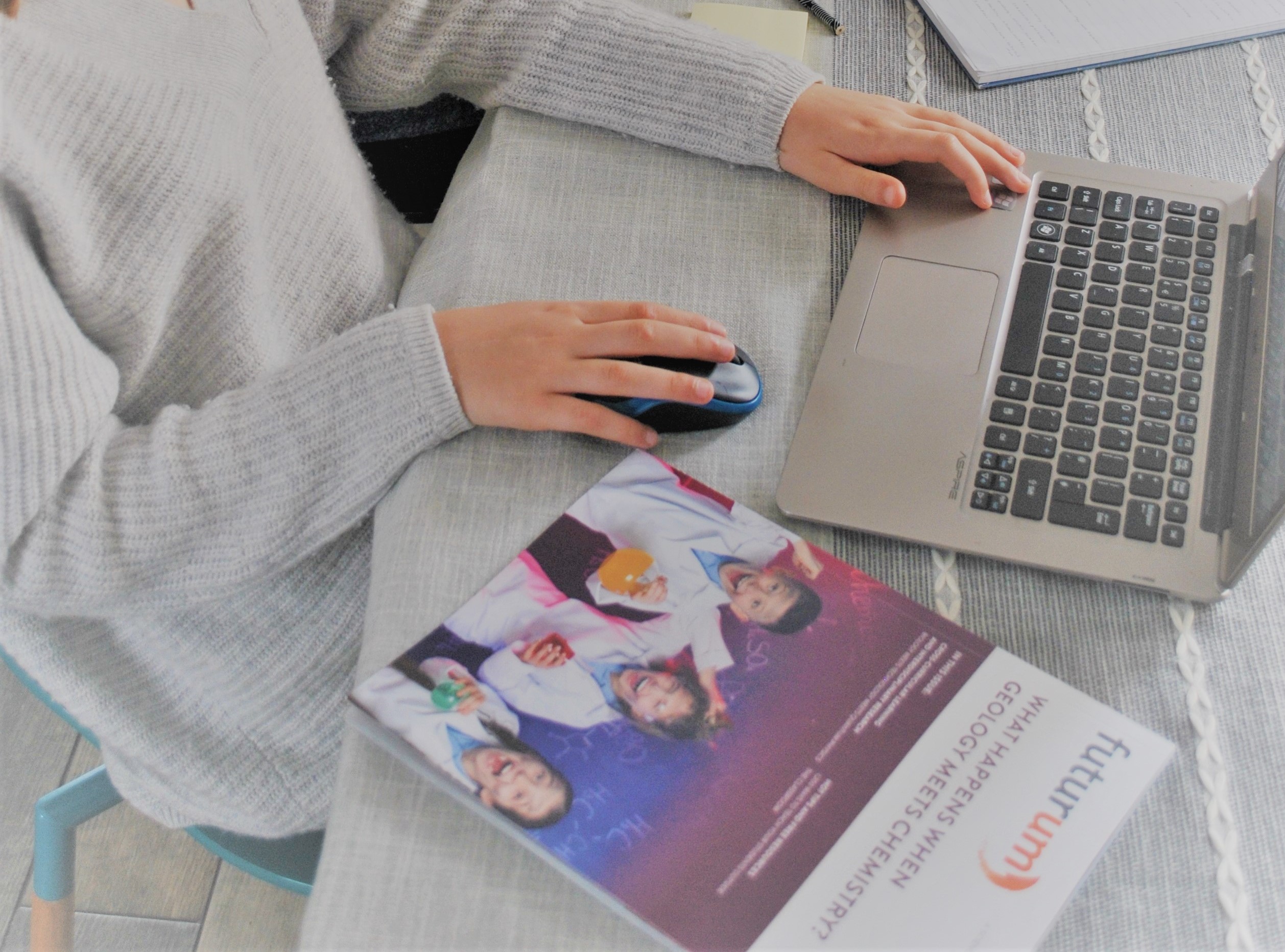 Foto: Dominic Seyler for Futurum Careers
Battling an anti-science, anti-authority phenomenon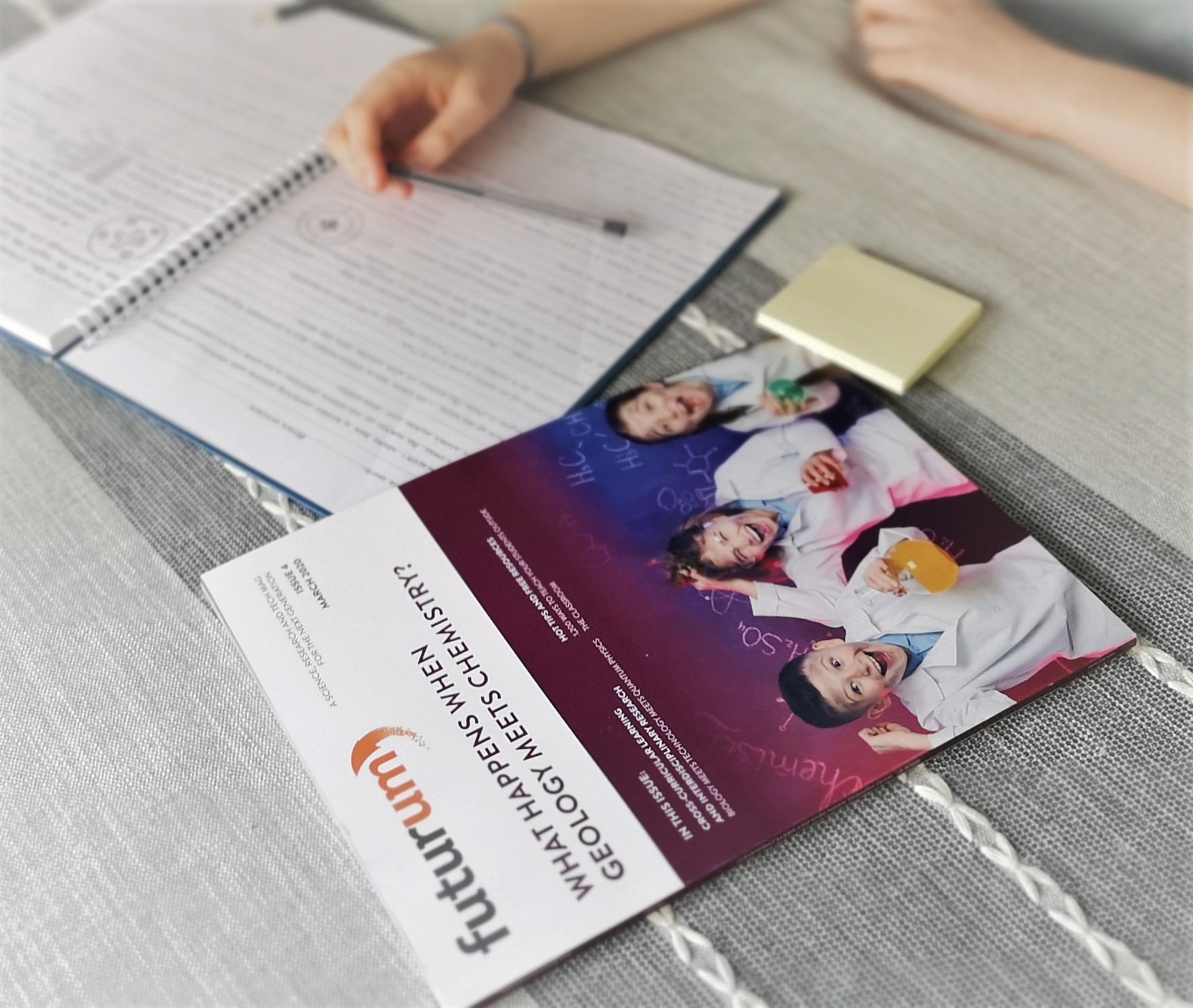 Foto: Dominic Seyler for Futurum Careers
"One of the problems we face in the United States," says Anthony Fauci, Director of the National Institute of Allergy and Infectious Diseases, in a recent interview with the US Department of Health & Human Services, "is that, unfortunately, there is a combination of an anti-science bias that people are, for reasons that sometimes are, you know, inconceivable and not understandable, they just don't believe science and they don't believe authority."
Fauci describes the anti-science, anti-authority phenomenon as a North American problem. It is, of course, a global problem. Take the anti-vaccination movement, for example, which appears to be fuelling an increase in vaccine hesitancy worldwide. In a paper published in the European Journal of Public Health early last year, examining the link between political populism and vaccine hesitancy, the authors concluded that both were driven by similar dynamics: a profound distrust in elites and experts.
The question we need to be asking ourselves, then, is whether this anti-science, anti-authority phenomenon has anything to do with STEM (and STEAMM) education.
STEM education and science capital
The UK Government has recently published a Public Attitudes to Science report, which describes science capital as "a measure of someone's engagement or relationship with science, how much they value it, and whether they feel it is connected with their life".
"When people were asked what instinctively comes to mind when they think about 'science', the strongest association was with specific categories of science, perhaps as result of studying these subjects at school. Biology, chemistry or physics were mentioned by 24% of people, while 12% simply mentioned 'school' as the thing that came to mind when thinking about science.
"Interestingly, those who associated science with 'school' were more likely than average to feel that they are not well informed about science (74% vs 48%), and to say that science isn't for them (33% vs 22%). This potentially suggests that, for these people, school was their last point of real engagement with science."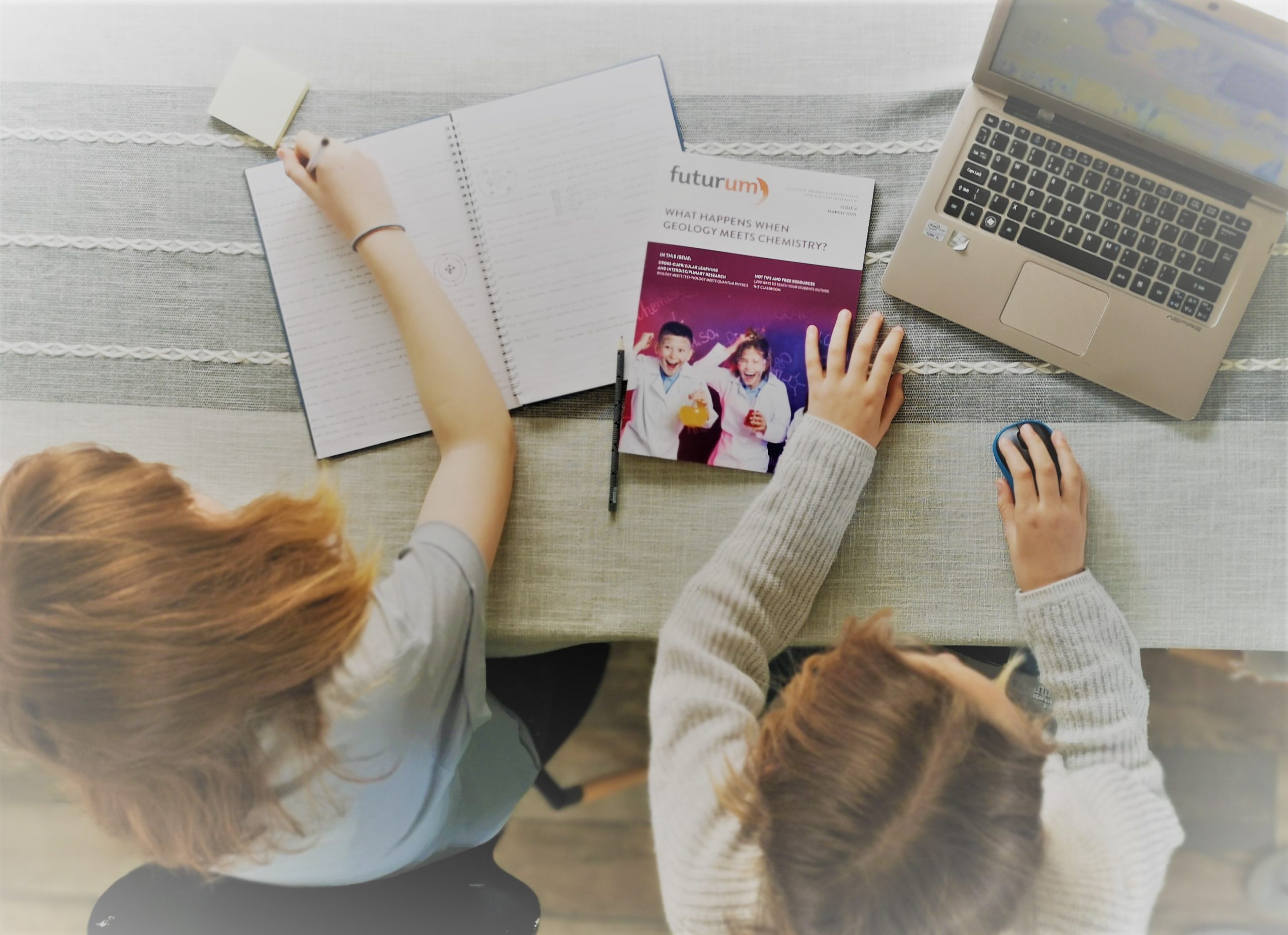 Foto: Dominic Seyler for Futurum Careers
How do we increase science capital?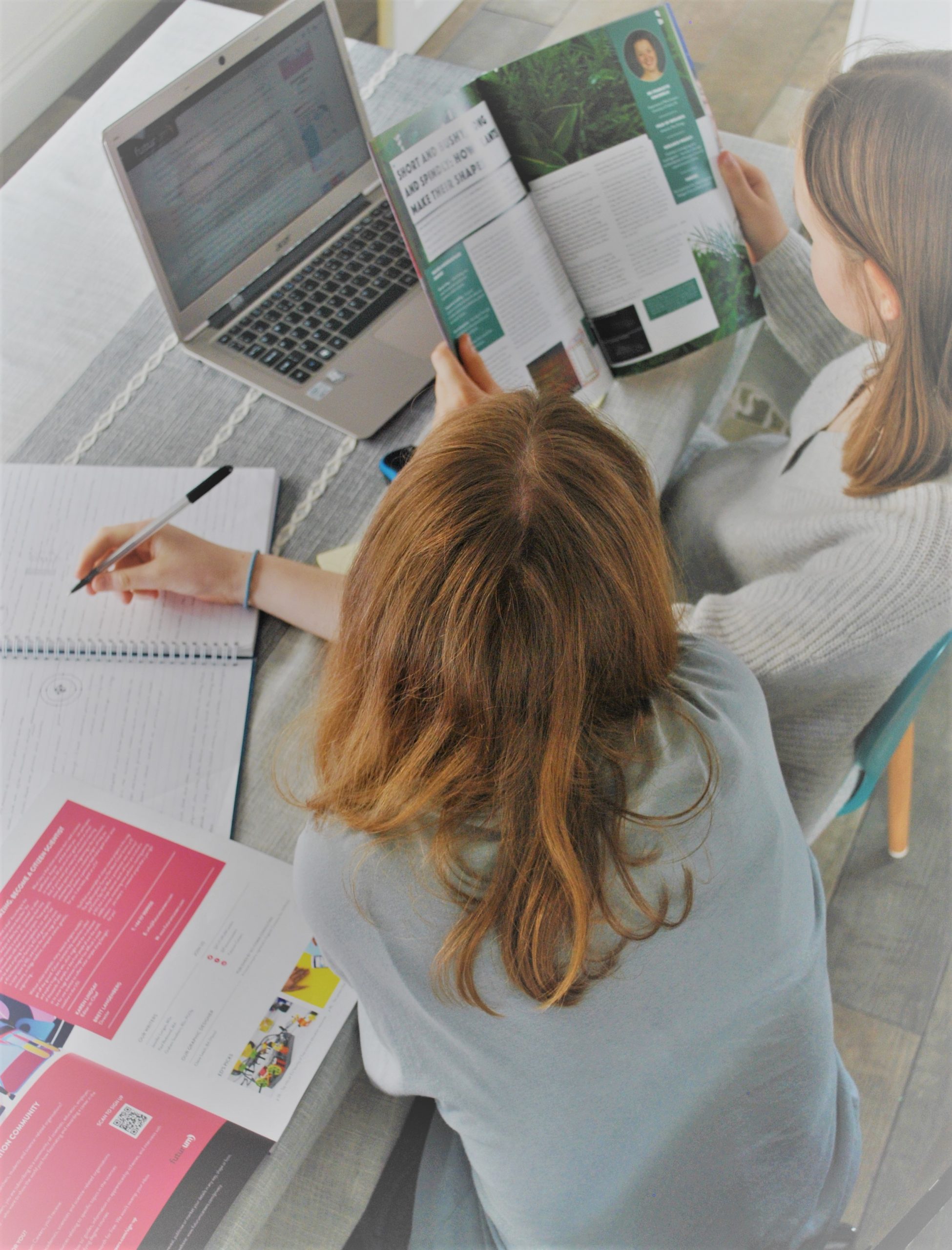 Foto: Dominic Seyler for Futurum Careers
To make informed decisions about how to respond to COVID-19 (or any other global or national challenge such as climate change or race discrimination, for example), the public needs to be able to actively engage with the science. And, by actively engage, this means being interested in, understanding, digesting, interpreting, questioning and acting on the scientific evidence set before them.
Teachers of all subjects, from biology and mathematics to the arts, social sciences and humanities, already teach their students to think critically, but in the face of curriculum constraints and exam pressures, it can be a challenge for teachers to help their students see the bigger picture. And yet this is what today's teaching demands – that teachers go above and beyond the limitations of the classroom. While governments worldwide are recognising the value of STEM education, in particular, it's clear that more needs to be done to raise science capital. (According to the UK Government's Public Attitudes to Science 2019 report, 18% of people were classified as having low science capital, 50% as medium science capital, and 22% as high science capital.)
To effectively raise science capital for everyone, regardless of age, gender or ethnicity, we should be helping students to make the connection between the core STEM subjects they are learning and the latest innovations and scientific discoveries. Rather than being portrayed as inaccessibly intelligent or geeky, white and male (as is so often the case in films and on TV), scientists of all genders and ethnicities should be portrayed to students as accessible role models and mentors. The link between STEM subjects and the arts, social sciences and humanities (STEAMM) should be also emphasised, as well as the need for so-called soft skills in the sciences such as curiosity, teamwork, creativity, and the ability to communicate – attributes that resonate with girls in particular.
The term science capital was first coined in 2014 by Louise Archer and colleagues working on the ASPIRES project at King's College London. They liken the concept to a bag, containing all the science-related knowledge, attitudes, experiences and resources a person has acquired over their lifetime: "It includes what science you know, how you think about science (your attitudes and dispositions), who you know (for example, if your parents are very interested in science) and what sort of everyday engagement you have with science." Not all bags are created equal, though, and some children will have greater exposure to richer and a wider range of science experiences than others.
Teachers are already doing a fantastic job teaching our children – those of us who struggled with home schooling during this COVID-19 pandemic will certainly recognise this. Let's help them fill their students' bags with the myriad wonders of science, STEM and STEAM.
Karen Lindsay
Director and Co-Founder, Futurum Careers
Futurum Careers, aimed at 14 to 19-year-olds, is working at both ends of the research and education spectrum – connecting real-world research projects with classrooms and homes all over the world. We produce research stories and activity sheets that link to Bloom's Taxonomy of Educational Objectives, relate to all STEAMM subjects – including humanities and social sciences –, and are free to access and download. We're passionate about raising science capital for everyone, regardless of their age, gender or ethnicity, and this means helping teachers take their student's learning beyond the confines of exams and school curricula. Whether you're an academic or teacher, contact us to find out how we can increase science capital together.