From Maths Teacher to Research & Development Expert
As a teacher, you may be bored with the traditional teaching approach, and you may be in search of new things. Sometimes this search may be related to yourself, and sometimes it may be related to your teaching discipline. The teach4life platform, which we have recently launched, is with you to help you in this search.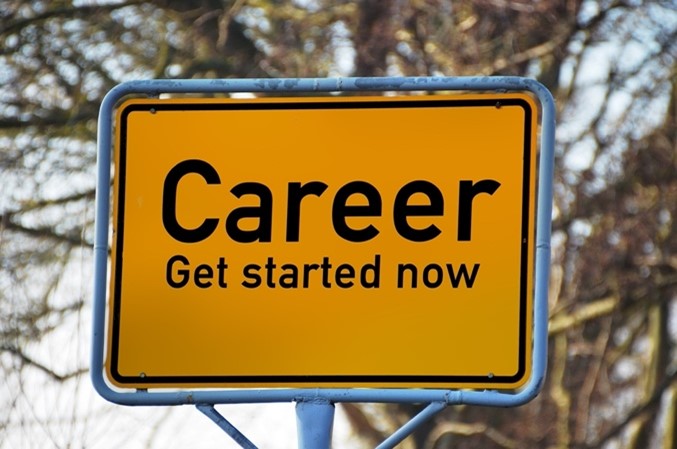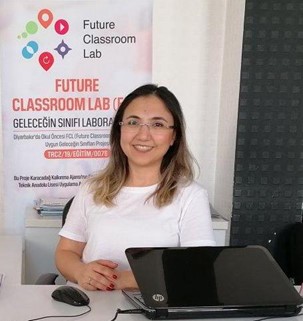 Burcu Bilgiç Uçak at her job.
Maybe you can draw similarities between the career development of Burcu Bilgiç Uçak, a maths teacher, and your own life. After graduating from university as a maths teacher, Burcu starts teaching in schools. Later, she says that she met the STEM approach in the introductory text of a Scientix project. "After a little research, I decided that this is what I was looking for," she continues.
She mentions that she discovered the missing part of her teaching life, the "interdisciplinary dimension", while teaching Mathematics with this STEM approach. She emphasises that she got rid of the abstract world of mathematics thanks to STEM and gained a new perspective to make mathematics meaningful, especially for students in disadvantaged regions.
While explaining this situation, she says, "I realised that even if students have a very high numerical intelligence, they cannot associate it with daily life and turn it into a professional career".
Burcu's encounter with STEM and the innovation in her perspective on mathematics education pushed her to seek new careers. Currently, she works in the Research & Development (R & D) department of Diyarbakır Provincial National Education Department and calls herself a R&D specialist. She introduces her colleagues to STEM education with many STEM education studies and projects and works toward the advancement of STEM education. Meanwhile, she continues to develop her career as a female researcher, carrying out national and international projects in STEM education.
STEM teachers: Are you interested in career options for your profession?
On our website teach4life.eu you will find all the information on perspectives and the important 3C's: Career, Collaboration and Competence for STEM teachers. Today, we will take a look at the career aspect because STEM teachers' careers can develop in very different directions! On our website, we show you a diverse career landscape which aims to give inspiration, orientation and information about different career paths and new career opportunities for STEM teachers within the field of education. Hear for yourself, when different STEM teachers talk about their alternative job positions within the area of education.
If you are curious about the career development of other teachers like Burcu, their motivations, the problems they face, and what kind of competencies they need to have, you can visit teach4life.eu/career-guidance.