Can Open Schooling as a new form of STEM teaching and learning help to address ecological grief? 
by Sabrina Deck, Elena Köck, Sabine Mickler & Katja Maass
Ecological grief
Ecological grief ("eco grief") is "grief felt in relation to experienced or anticipated ecological losses, including the loss of species, ecosystems and meaningful landscapes due to acute or chronic environmental change" (Cunsolo & Ellis 2018, S.275). Symptoms are mainly traumatic states caused by the loss of e.g. home, ecosystems or animal species, grief caused by feelings of powerlessness, ignorance and incompetence and resulting identity crises, as well as fear of (possible) imminent environmental catastrophes and their consequences.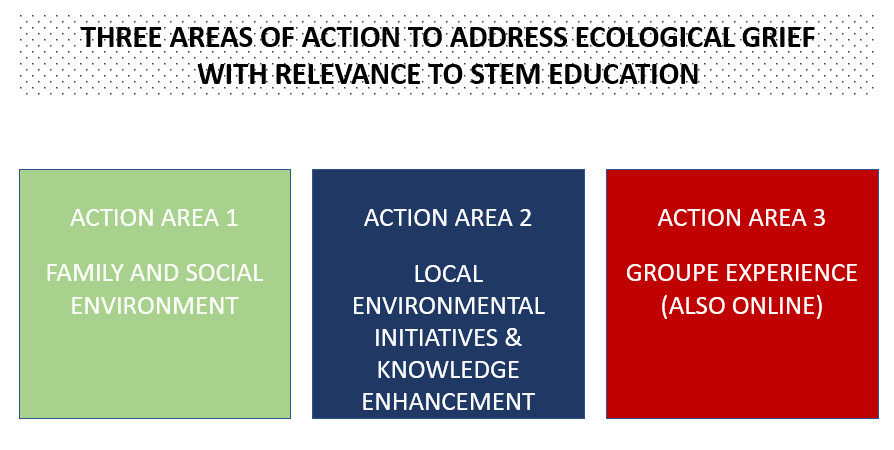 Fig. 1: Fields of action for coping with ecological grief

The role of MINT education in the context of ecological grief
Among the six action areas identified by Cunsolo et al. (2020) for addressing ecological grief, there are three for which STEM (math, in-formation, science, and technology) education can play a role (see Fig. 1).
Action area 1: Focus on the family and social environment of those affected. In this way, they are supported in their turn to support those affected and to tackle challenges together and openly (Clayton et al. 2017). This can be implemented in cooperative and participatory projects.
Action area 2: Involvement of those affected in initiatives and projects that actively do something about climate change and its consequences. Diversified and new STEM expertise as well as a positive(r) self-perception can specifically counteract feelings such as incompetence or powerlessness here.
Action area 3: Bringing those affected together and promoting exchange (e.g. by means of project work, cf. field of action 2). In this way, those affected can support each other and work out solution strategies together.
Open Schooling, a new framework for the practical implementation of STEM education, offers promising starting points in this regard.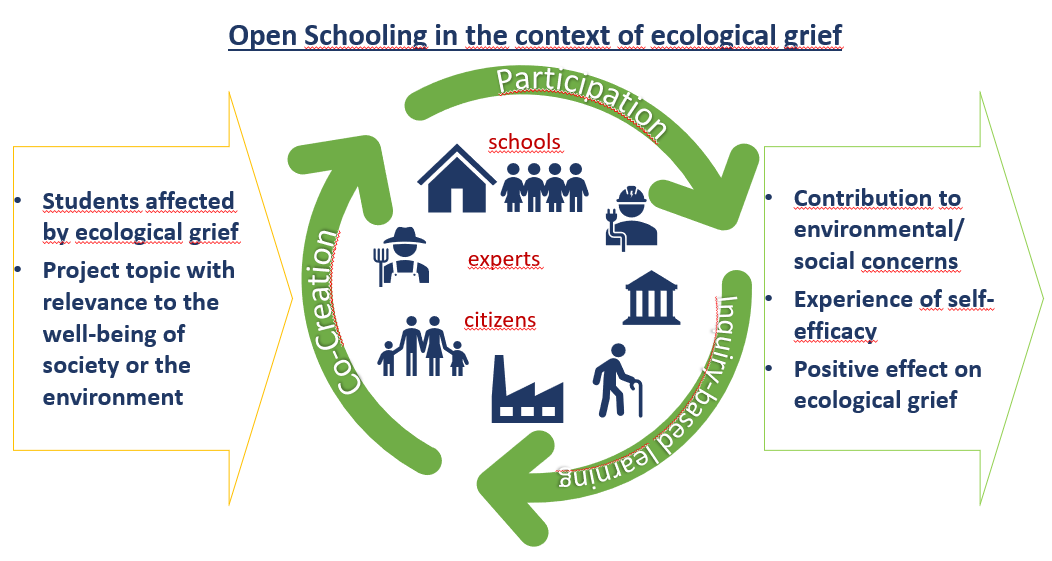 Fig. 2: The Open Schooling process with effect on ecological grief.
Open Schooling in the context of ecological grief
The idea behind Open Schooling is to strengthen collaborations between schools and external actors, e.g. families, citizens and companies in a region. To this end, projects are worked on together on STEM topics that are primarily relevant for the development of the region, e.g. with regard to the environment or demography. The focus is on going through, shaping and understanding science-based processes. The focus on equal cooperation, specific competence development and ecological topics offers starting points for all three fields of action to cope with ecological grief.
Das EU funded project MOST as a successful practical example
As part of the EU funded project MOST (Meaningful Open Schooling Connects Schools to Communities), more than 265 Open Schooling projects have already been implemented in ten European countries. Ecological topics were a central theme of these projects. Within the framework of the project, two methodological-didactic approaches emerged that can also be of great importance when dealing with ecological grief:
Co-Creation: The projects rely on the active participation of all stakeholders. The focus is on cooperation at eye level (see Roche et al. 2020). In this way, those affected by ecological grief can feel perceived and realize that they themselves can do something for their lives, for the environment and for society.
Inquiry Based Learning (IBL) in real-life contexts: Participants are guided to identify real problems and to search for solutions by scientific means. This can have a positive effect on their acquisition of expertise, self-perception and motivation (cf. Maaß & Artigue 2013).
Conclusion
The linkages to Cunsolo et al.'s (2020) education-related action areas for ecological grief occur in MOST in several ways:
Bringing together and networking various groups of people and those affected, achieving a "we" feeling (cf. action area 1 and 3)
Cooperation at eye level (cf. action area 2 and 3)
Acquisition of knowledge, orientation and understanding of STEM topics, social as well as ecological developments (cf. action area 2)
Creation of meaning, motivation and the experience of self-efficacy (cf. action area 2)
MOST showed that even young participants' understanding of STEM topics was deepened and their self-efficacy in relation to STEM topics was increased. Open Schooling can thus help to cope with ecological grief and support students in understanding their potential to do something about their feelings triggered by ecological grief. For this reason, Open Schooling should be given much more focus in the future in order to promote active participation in ecological and social issues.
References
Clayton S., Maning C., Krygsman K., Speiser, M. (2017): Mental health and our changing climate: impacts, implications, and guidance. Washington, DC: American Psychological Association and EcoAmerica. ­
Cunsolo, A., Ellis, N.R. (2018): Ecological grief as a mental health response to climate change-related loss. Nature Clim Change 8, 275–281.
Cunsolo, A., Harper, S., Minor, K., Hayes, K., Williams, K. & Howard, C. (2020): Ecological grief and anxiety: the start of a healthy response to climate change? The Lancet Planetary Health. 4. e261-e263.
European Commission (2020): European Commission Decision C(2020)6320 of 17 September 2020, EN Horizon 2020 Work Programme 2018-2020 16. Science with and for Society. Online verfügbar unter: https://ec.europa.eu/research/particpants/data/ref/h2020/wp/2018-2020/main/h2020-wp1820-swfs_en.pdf (zuletzt geprüft am 1.10.2022).
Maaß, K. & Artigue, M. (2013). Implementation of inquiry-based learning in day-to-day teaching: a synthesis. ZDM – The International Journal on Mathematics Education, 45(6), 779–795.
Roche, J. et al. (2020): Citizen Science, Education, and Learning: Challenges and Opportunities. Frontiers in Sociology 5, 12/2020.
Disclaimer
The creation of these resources has been co-funded by the Horizon 2020 program of the European Union under grant no. 871155. The European Union/EC is not responsible for the content or liable for any losses or damage resulting of the use of these resources.