Solutions from our MOST School-Community-Projects

What are the environmental challenges in your community? What can you and others do to solve the problems that your local community and country face? This is the starting point for diverse MOST school-community-projects where students and their teachers develop sustainable solutions in collaboration with local actors.
The MOST project – Meaningful Open Schooling Connects Schools to Communities – is a three year project funded by the EU's Horizon 2020 program. Our goal is to encourage closer collaboration between parents, communities and local businesses on sustainable topics such as waste management and energy saving. Although the situation of schools was very difficult in times of the pandemic, many exciting school-community-projects were launched in our ten European partner countries. In these projects, students and citizens advocate for the environment and work together to develop workable solutions that are promoted within the school and community context. In this process, each participant contributes their expertise and perspective and learns from and about the other. Here we present some inspiring projects:
In Trondheim (Norway), students set a goal to gain a better knowledge on waste and observe how individuals can make a difference when collaborating together: The students recruited teachers, parents and researchers from SINTEF Ocean (a research institute which his working on innovation and sustainable use of the ocean) to compete in a waste reduction race. For a fortnight, 57 participants competed in teams using a platform provided by MOST partner DUCKY, logging concrete climate activities based on Norwegian consumption data, using nudging, positive climate action and peer influence. The daily climate activities were e.g. switching-off unnecessary lights, reducing indoor heating, eating vegetarian, and recycling waste. In the Ducky platform, the participants could track their progress with the other teams, set goals, and give real time climate data. During the two weeks challenge, the participants managed to log in around 4400 climate activities and saved around 4.000 Kg CO2 which is as much as 410 trees absorb in a year. Looking at the bigger picture, if everyone in Norway did this, that would amount to a 19% reduction in Norway's total greenhouse gas emissions – what a spectacular achievement! During the competition, researchers from SINTEF reported that they felt more engaged in environmental issues, learned something new, and felt that the challenge was a good way to reduce emissions. The students applied mathematical knowledge in real-life contexts and experienced themselves as self-efficacious: "I felt like I was part of the solution and had the opportunity to make a difference" reports a student and the project leader from DUCKY adds: "It is so inspiring and powerful to see the engagement among the different stakeholders in this project. Especially when it is connected to important SDG's as Climate Action and Responsible Consumption & Production".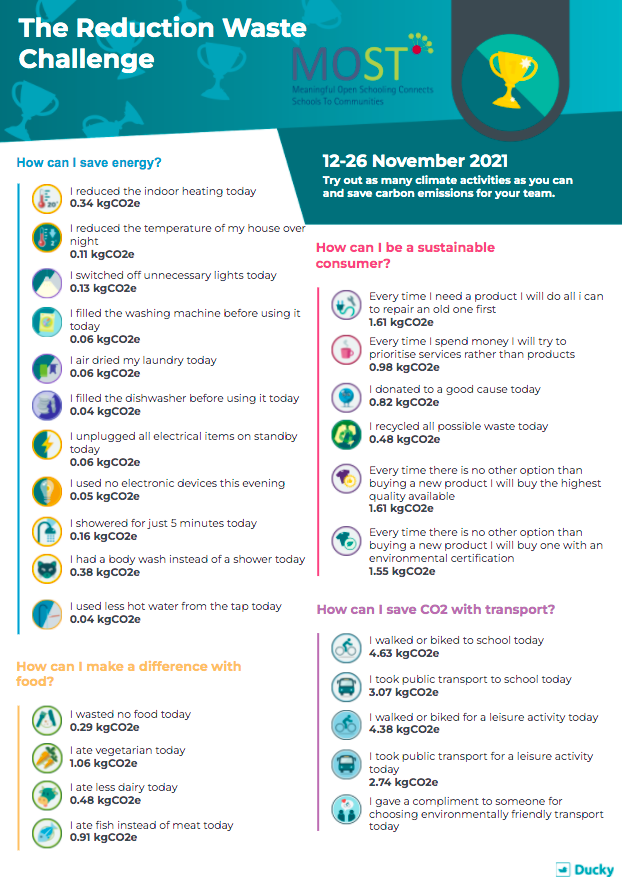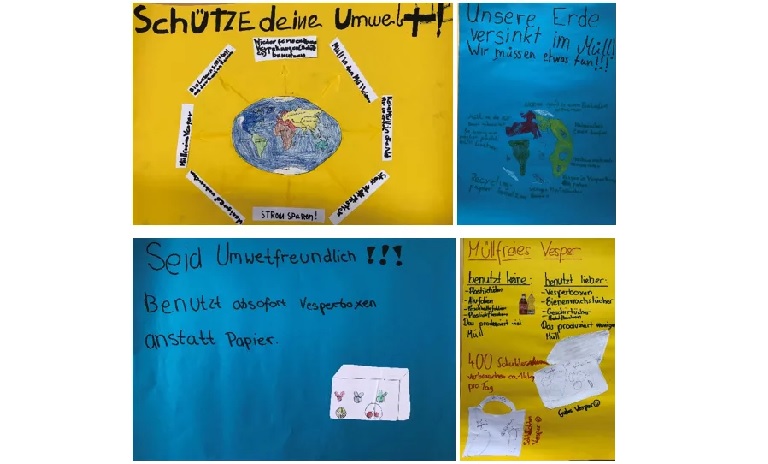 Photo: SCP team in Germany
In Freiburg (Germany), a primary school class joined forces with citizens of a local environmental initiative and the representative of the local waste management company. Together they discussed strategies to avoid litter in nature. To get a more accurate picture of how much discarded litter can be found in the area, the group carried out a litter collection campaign. In a short time they collected 25 kg of rubbish and disposed of the found items properly. How could a school class avoid plastic waste, most of which was found in the green spaces? One solution would be to bring a garbage-free lunch to school. The group calculated that the school class alone would produce 10 kg less waste in a week if everyone participated. No sooner said than done: together they decided to develop a model for a waste-free snack. The result of the project was publicised with posters in the school and a blog post in the school. In conversation with the representative of the local Green Party, a student summed up: "We hope that you take the situation seriously. Because this is about our environment and our future. We will fight climate change and we will win."
In the region of Istanbul (Turkey), the students investigated the process of generating electrical energy with solar energy systems. They focused on calculating the costs of generating solar energy systems in schools and households. In doing so, they reflected on the importance of saving energy, the methods of energy generation widely used in Turkey and the installation of solar panels in a building together with experts from the energy sector and solar panel installation professionals. With the knowledge they gained, the students checked the electricity bills of their school and house and, based on this, calculated how many solar panels would be needed for their school or house to generate the required energy. They calculated the cost of the number of solar panels, compared the cost of electricity consumption and projected how long it would take to cover the initial cost and gain an advantage over conventional heating. The students really appreciated this kind of collaboration with external actors in real-life projects: "When I found out that I was going to participate in this project, I was very happy to promote environmental awareness. So we immediately started working with my friends and did our best. We will all sign this project together. And the future will be proud of us…"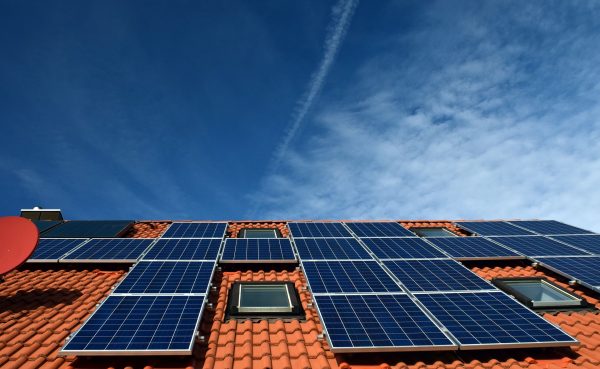 Photo: Ulrike Leone on Pixabay
More exciting examples can be found on the website of the European Open Schooling network (EOSnet), which encourages more projects involving students, teachers and community members on an equal footing.