Personal exchange and working together around a table have been greatly missed since the project started during the pandemic.
For the first time during the project, it was possible for the large MOST consortium – consisting of 23 partner institutions from ten European countries – to meet on site for the 4th MOST project meeting. The consortium members accepted the invitation of the project coordinator, the International Center for STEM Education (ICSE) at the University of Education to come to Freiburg. The joy of reunion was great and for many members of the consortium it was the first time to be able to exchange personally with the other partners. This was all the more important because the MOST project brings together European partner institutions from a wide variety of fields (higher education, business, policy, non-formal learning providers) to work together on the implementation of School-Community-Projects (SCPs) in all partner countries.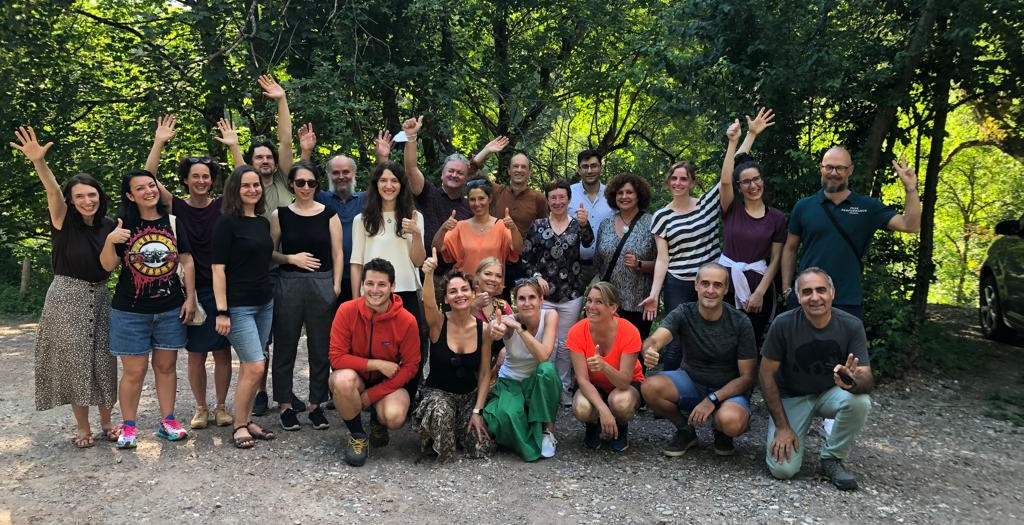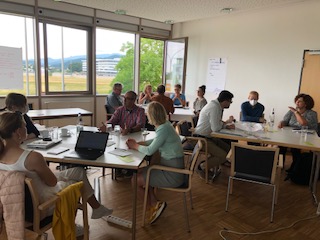 For three days, the participants intensively discussed Open Schooling in general and the state of the project in particular. The focus of the meeting was to review the first round of SCP implementation, share what worked well and what worked less. Lessons learned were formulated and do`s and don`ts for the implementation of SCPs in the school context were developed. A second focus was on the topic of gender sensitive didactics in STEM education. The participants shared their experiences on how girls can be encouraged to tap their science potential in the frame of the MOST project. Following the project meeting, there was an additional opportunity to participate in a GEM project workshop on this topic, which was well received.
Last but not least, the meeting was used for the all-important informal and personal exchange, which was much too short during the pandemic. A joint hike and a stop at the St. Vincent mountain restaurant in summer temperatures were certainly also among the highlights, as was the fruitful scientific work, which again significantly advanced the MOST project.