Cyprus' largest University with an International Flair

by Maria Evagorou
The University of Nicosia (UNIC) is a private University, and is the largest university in Cyprus, with over 11,000 students, from over 70 countries across the globe. UNIC offers a wide range of programmes to students from around the world. Research at the University of Nicosia focuses on a variety of global and local issues, including health, complex networks, social organisation, education, ICT, engineering, and environmental sustainability. The University of Nicosia has a very strong Department of Education (linked with ICSE) with specializations on STEM topics. Our Department is preparing primary teachers to teach in STEM areas, and is also training in-service primary and secondary school teachers in STEM competences through our MA degrees in Mathematics, Science and Technology Education. In addition, we are experienced coordinators and participants of projects funded by the EU and the Research Promotion Foundation in Cyprus. We have strong expertise on projects focusing on teacher professional development, science education, technology-based learning and inquiry-based learning.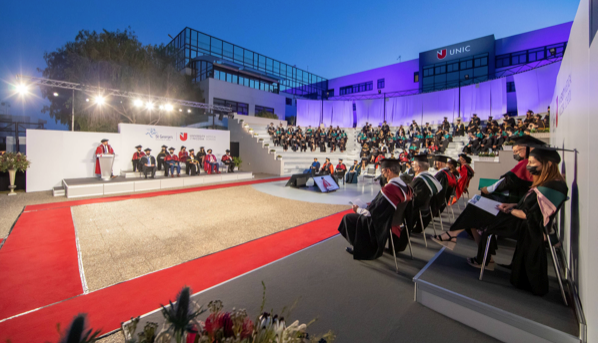 How one Project turned into an ICSE Family
Nicolas Mousoulides started collaborating with the University of Education in Freiburg through the Compass Project in (2009) when he was affiliated with the Cyprus Technological Institute. When he moved to the University of Nicosia he continued working with the University of Education in Freiburg in new projects. In 2013 Nicolas introduced Maria Evagorou to the Mascil project when we both attended the kick-off meeting in Freiburg. Ever since both of them have been working closely with ICSE on various projects and they have really enjoyed visiting Freiburg for the annual meetings and meeting the ICSE family.
The Strength of Interdisciplinarity
One of the main highlights of UNIC's collaboration with the ICSE consortium is the ability to meet and work with other EU established researchers who work in diverse disciplines. The idea of interdisciplinarity that is central in STEM is often challenged within the ICSE consortium because of the different disciplines that are involved. Through the conversations we have as a consortium during the years we have managed to evolve our ideas around STEM, citizenship, socio-scientific issues and intercultural learning in STEM and these ideas have matured through the various EU funded projects that ICSE is coordinating. One of our most vivid memories as ICSE consortium members were the first MASCIL meetings (an FP7 funded project coordinated by ICSE) with 18 partners from 13 countries in which for the first time we engaged in discussions about the definition of inquiry-based-learning (IBL) and the world of work. Coming from different backgrounds (mathematics, science, technology) each one of the participants had different views and experiences about IBL. Engaging in discussions across disciplines for a shared definitions was a major challenge that had helped ICSE evolve over time.
Inclusme Project Meeting in Cyprus May 2019.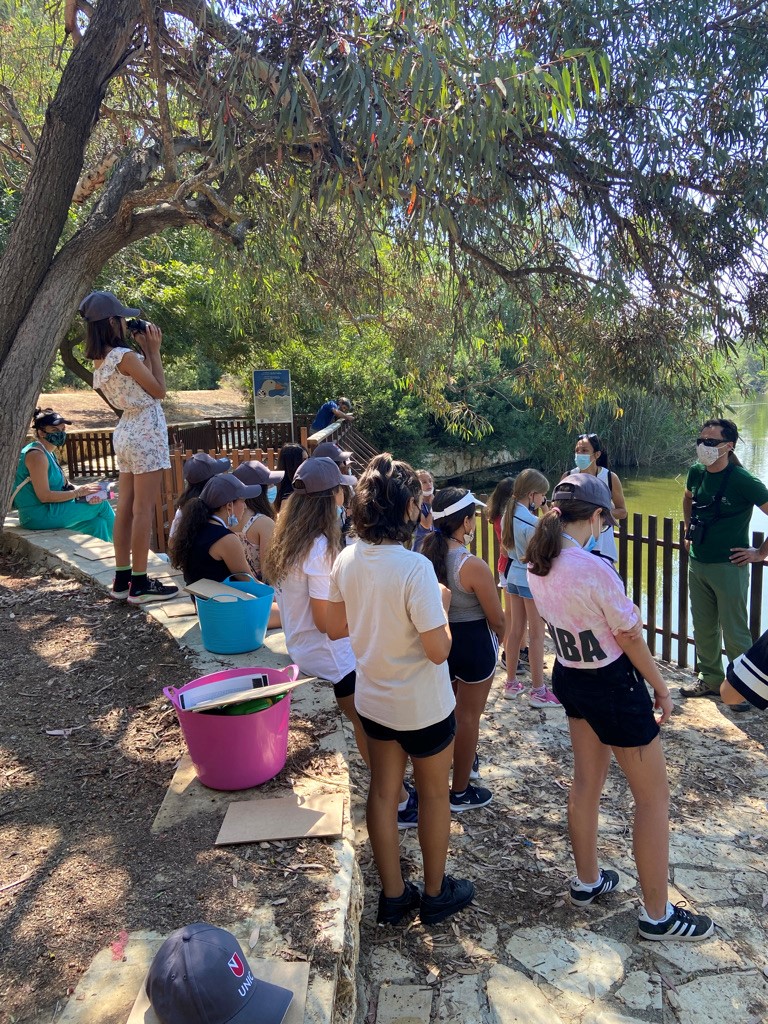 Girls during the 2021 GEM Summer School.
Empowering Girls and Socio-Scientific Issues
We as UNIC are currently involved in three ICSE related projects, all placing an emphasis on STEM fields. Our highlight this summer was the girls' summer school that took place in June in Nicosia as part of the GEM project. For a week we had the opportunity to interact with 12-14 year old girls and female scientists in an effort to promote the girls' digital and entrepreneurial identity and create positive attitudes towards STEM. We look forward to the second summer school next year, and we plan to make it an annual event even after the end of the GEM project. We are also looking forward to our International Socio-scientific issues conference (as part of the ENSITE project) that will take place online in November and will feature key names from the field and guest speakers. In our long term goals collaborating with ICSE is the publication of a book focusing on STEM and professional development in Europe.
The Team
Dr Maria Evagorou is an Associate Professor in Science Education.
Dr Nicholas G. Mousoulides (Ph.D. Mathematics Education) is a Special Education Personnel at the University of Nicosia and the Coordinator of the Policy and Strategic Planning Unit at the Ministry of Education.
Maria shares a fun fact: "For our local team the last work trip before the pandemic was to Freiburg in February 2020. We had a bit of an adventure returning back home as our flight was canceled and we had to stay in a hotel overnight and take a flight the next day. News on the pandemic were everywhere but we were in the airport hotel we were sure that this had nothing to do with us. A few days after we returned home the lockdown begun and the trip to Freiburg was a sweet memory."