Our partners at the North-South Crossroad

by Lucas Weinberg
"There is no planet B thus we try to do our best to ensure that STEM education contributes to education for sustainable development. Current and future generations should be able to use state of the art STEM knowledge and skills when it comes to making decisions for themselves and for future generations."
Founded in 1669, the Leopold-Franzens University Innsbruck is the largest university in the western part of Austria. Located at a traditional north-south crossroads connecting Europe, we are oriented internationally while positioned locally.
The University has 129 different programs, 5283 employees, and 28.204 students. In 2019, the University of Innsbruck celebrated its 350th  anniversary. The University of Innsbruck considers this anniversary as a milestone on its way into the future. Setting new impulses, living openness, expanding the exchange with the environment, i.e. shaping the future together – these are the goals now and in the future.
Learning from the long and sometimes problematic history of the University, we build bridges into the future. Our strength is managing seemingly conflicting topics productively: asking globally oriented but regionally motivated research questions; self-confidently breaking with well-established knowledge while consciously respecting traditions; and capitalizing on academic freedom while treating it responsibly. In this environment of balanced diversity, everyone at the university acts as a member of society as well as a link to society.
This philosophy is reflected in our current main research areas: Alpine Space, Cultural Encounters – Cultural Conflicts, Economy, Politics & Society (EPoS), Molecular Biosciences, Physics, Scientific Computing, and the Digital Science Center (DiSC). All knowledge gained from our research is available to the public to initiate, foster, and advance informed discussions and sometimes vigorous debates inside and outside of the academic world.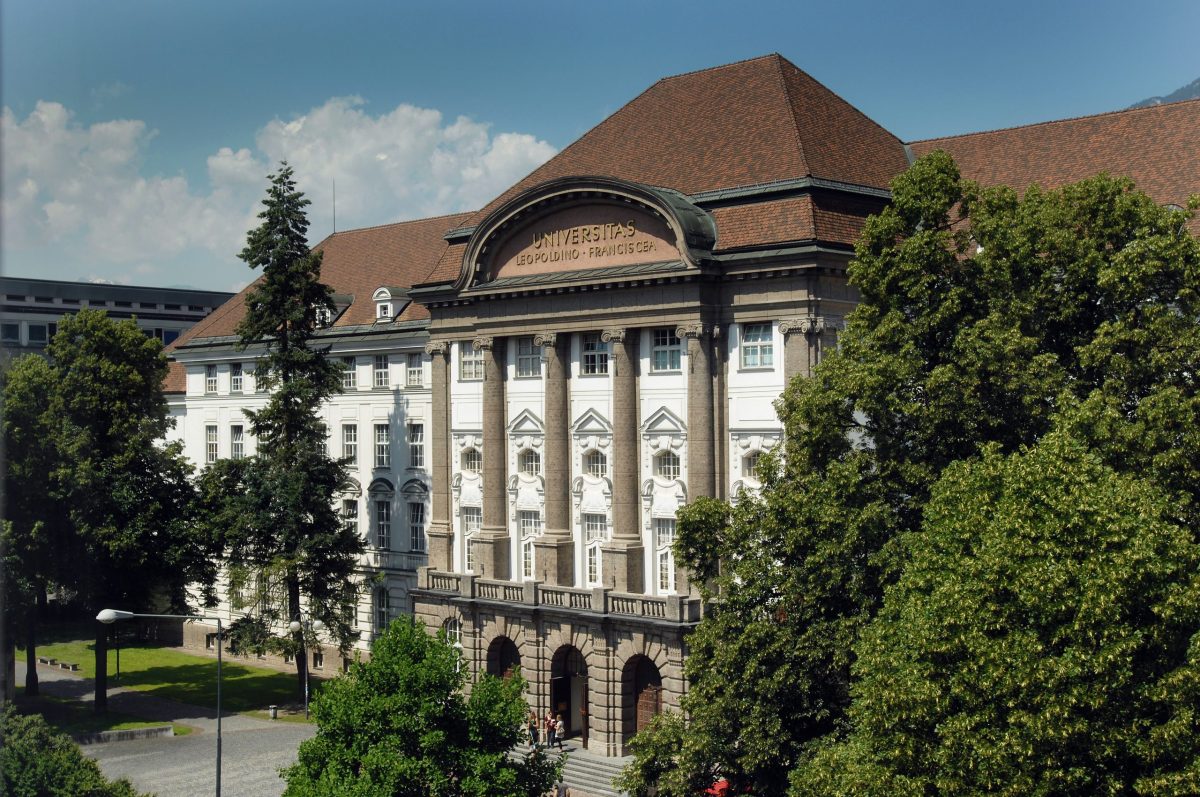 Photo: Main Building, Universität Innsbruck
The Insitute of Subject Specific Education
The Institute of Subject Specific Education is one out of three Institutes building up the Faculty of Teacher Education. The Science, Mathematics, IT and Geography Education Research Group focuses on subject specific education in the given thematic areas. Research in Education for Sustainable Development offers opportunities for interdisciplinary research projects. In 2019 the European BigPicnic project was finished successfully. Research in education for Sustainable Eating, Food Security and food values was conducted by the biology education team together with the Institute of Archeology at the University College London (UCL) . In addition, a range of outreach activities addressing topics in the context of sustainable eating were offered to the public and a University Garden was established. This garden is now used in teacher and interdisciplinary educational settings. The Sommertechnikum MINT at the University of Innsbruck offers young women the opportunity to gain an insight into the scientific and economic work of a MINT specialist. The target group of Sommertechnikum MINT are female students between the ages of 15 and 20 who are interested in MINT subjects and want to gain experience in this field.
ICSE and the University of Innsbruck
The University of Innsbruck was a founding member of ICSE and collaborates and collaborated with a variety of ICSE partners in various EU-funded projects. Currently we collaborate with the University of Education in Freiburg on two European projects, STEMKey and MOST.
Cooperation with ICSE promotes exchanges with partners and colleagues across Europe. The constant exchange about projects promotes cooperation and leads to outstanding innovative projects in the field of STEM education. When we are looking back to successful projects with ICSE we like to point out the EU-Project MASCIL and the current MOST project, which count as highlights for us. Additionally, working together and getting the chance to receive feedback on developed materials like in the STEMkey project also can be counted as a highlight.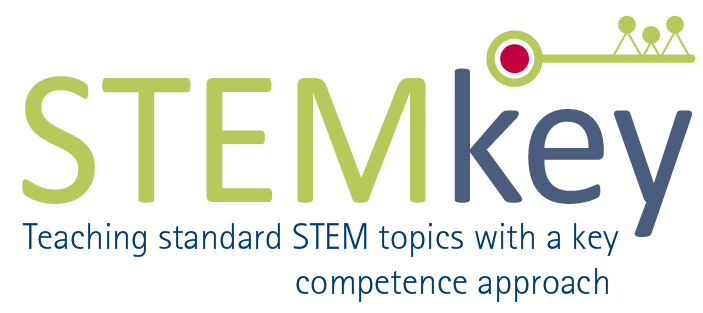 Current Projects
We are currently working on teaching material in the STEMkey project as well as running MOST projects. We are looking forward to extent and scaling up our joint findings in new projects and to establish the ICSE network as a lighthouse network for STEM education in Europe. Furthermore, through guest lectures and the exchange of master and PhD students, we become better at valorizing emerging ideas for improving science and mathematics education practices on all levels.