Staying in sunny Southern Europe, our next candidate in our new series is Malta

Lying at the crossroads of the Mediterranean, the University of Malta (UM) has been, over its 400-year history, the hub for international academic exchange on the island. UM is the leading higher education institution in Malta and its structures are in line with the Bologna Process and the European Higher Education Area.
At UM, we carry out academic research and provide a vibrant higher education setting in the arts, sciences and the humanities as required for Malta's economic, social and cultural development. Our courses are designed to produce highly qualified professionals in multiple disciplines. There are some 11,500 students, including around 1,000 international students from 92 different countries and 450 visiting overseas students, following full-time or part-time degree and diploma courses. Over 3,500 students graduate annually in various disciplines.
UM is committed to high standards of research and teaching. Every member of staff at UM plays an important role and contributes to an outstanding student experience. Today, UM is composed of fourteen faculties, a number of interdisciplinary institutes and centres, three schools and a junior college.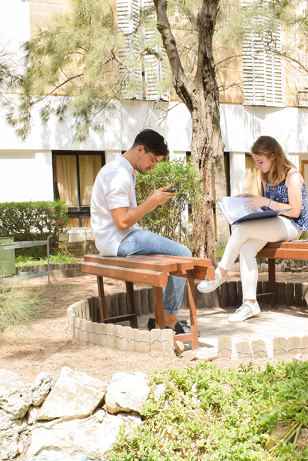 Students on the UM Campus. ©University of Malta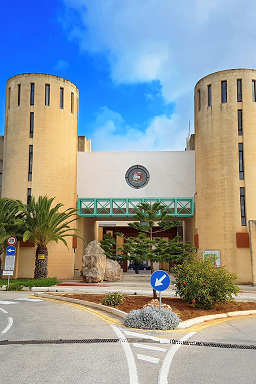 Gateway building of the main UM Campus in Msida. ©University of Malta
The Department of Mathematics and Science Education
The Faculty of Education stands for the lifelong pursuit of knowledge, for social relevance to various communities, and for the promotion of scholarly and professional inquiry. As an education Faculty, it is committed to developing and implementing powerful pedagogical practices that foster meaningful learning. As a knowledge-driven Faculty, it invests heavily and strategically in research of international quality in the field of education and its cognate disciplines. As a community-oriented Faculty, it strives to engage with the world as it is, in order to imagine a world as it could and should be. As a Maltese Faculty open to regional and international influences, it contributes to ongoing local and international debates regarding education broadly understood, as well as to educational policy-making at local, national, and supranational levels. One of the nine departments within this faculty is the Department of Mathematics and Science Education (DMSE). DMSE caters for Geography, Mathematics and Science Education.
DMSE focuses on promoting innovative classroom practices that are in line with contemporary teaching and learning theories. As a department, we strive to prepare committed and reflective teachers, guiding students to develop a personal response to the challenges of education. Apart from initial teacher education, the academic members of this department are also involved in providing postgraduate programmes, professional development for teachers, contributions to national and international debates and conferences, dissemination of research work in journals and participation in international research projects with other universities.
UM and the ICSE Consortium: a fruitful partnership
UM first collaborated with the University of Education, Freiburg and other ICSE colleagues on the EU project, PRIMAS, between 2010 and 2013. This has resulted in enriching exchanges and collaborations between the Universities including other EU projects such as IncluSMe, MaSDiV and ENSITE. These projects helped to fulfil the vision of the DMSE and have resulted in numerous professional development opportunities for teachers. Being part of ICSE makes these collaborations easier and more permanent as they go beyond the lifetime of projects. ICSE activities such as conferences and summer schools can also be a very fruitful opportunity for our students and members of staff.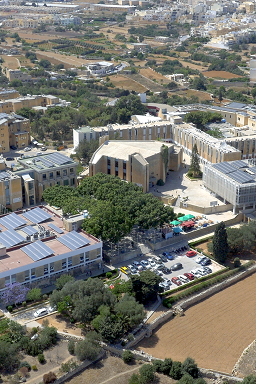 The UM Campus from above. ©University of Malta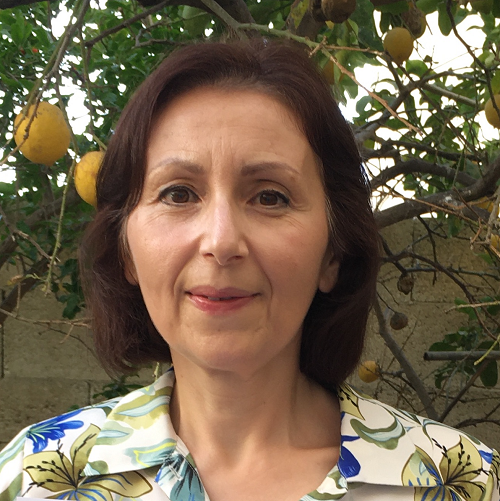 Contact Persons
Josette Farrugia is a Senior Lecturer in science education and former Head of the Department of Mathematics and Science Education within the Faculty of Education. She started her career as a chemistry teacher, has taught at secondary and post-secondary levels and has also worked as Principal Subject Area Officer for Science within the MATSEC Support Unit before joining the Faculty of Education on a full-time basis. Her research interests and teaching areas in science education include pedagogy, assessment and curriculum; problem-solving and inquiry based learning; teachers' beliefs and professional development. She is involved in initial teacher education for secondary school science teachers and also teaches and tutors on a number of post-graduate programmes. She has participated in a number of European projects aimed at improving science education in Europe and is the University of Malta's representative in the International Consortium for STEM Education.
EMail: josette.farrugia@um.edu.mt