Empowering Girls to Embrace their Digital and Entrepreneurial Potential
Since 2020, partners of the GEM project (Grant no. LC-01380173) have organized over 20 summer schools for girls in 10 countries. They encouraged girls' interest in STEM subjects and careers, particularly in information and communication technology and entrepreneurship, by offering them various learning activities to support the development of STEM related and personal skills.
The summer school activities covered a wide variety of topics, such as learning about magnets, chemical processes and structures in every day consumption articles, optics and colors, latest technologies of smart houses, programming, designing and working with 3D-printers (read about all summer school learning plans here.
The summer schools were well received by participating girls, but also by their parents and teachers as also showed by the evaluation excerpts below: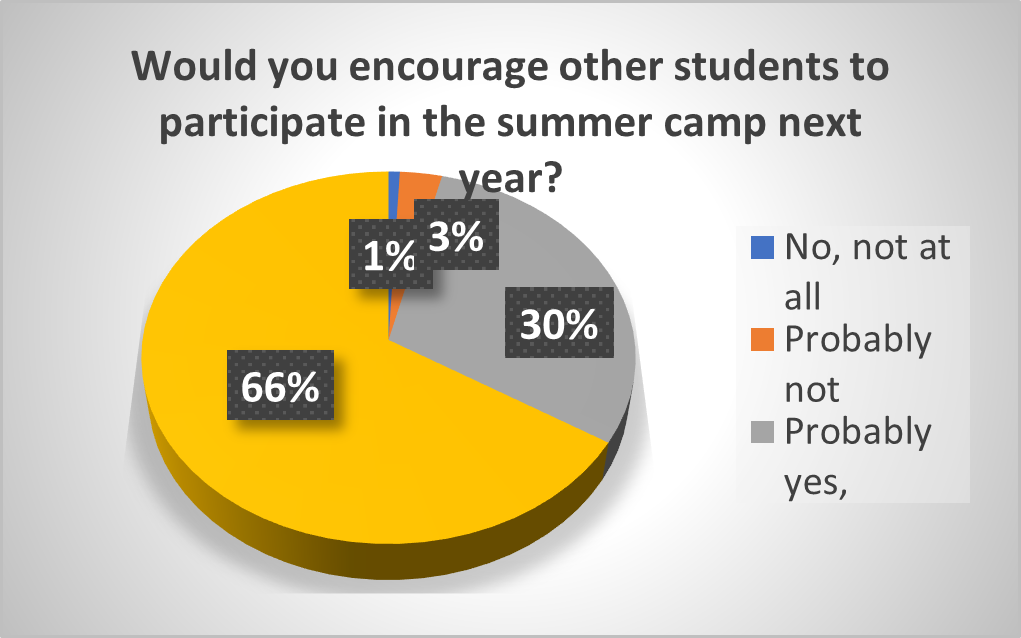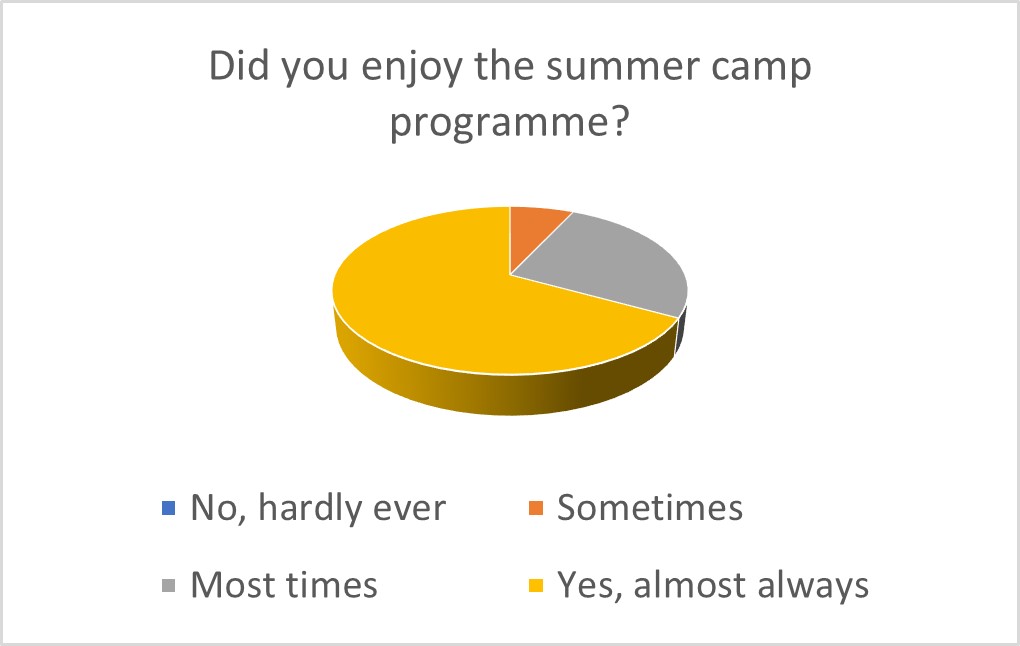 Based on research and experiences from the summer schools that were organized, the following five principles, showed in Graphic below are crucial for a successful summer school: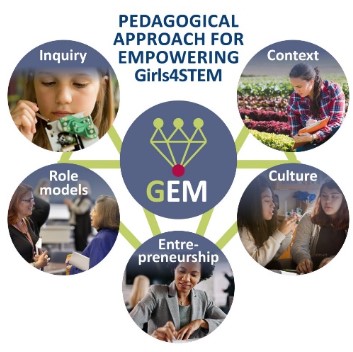 INQUIRY and CONTEXT. We offered learning activities that are arising from every-day problems and show authentic science practices that trigger their curiosity. The girls were encouraged to explore and engage in an inquiry process that in most cases was leading to a product, therefore making the participants getting active themselves.
ROLE MODEL and ENTREPRENEURSHIP. An important aspect of the summer schools was to show the entrepreneurial aspect of STEM and involve role models from science and companies in the summer school organization and implementation. We invited approachable female STEM experts to tell about their professional and personal experiences in getting involved in STEM fields. Opportunities though local and national businesses were showed to discover the different STEM job options.
CULTURE. These activities took place in a safe learning environment where it was made explicit, that making mistakes is ok. The participants were enjoying STEM in an inclusive and supportive educational environment, working jointly on a variety of STEM projects, experiencing being a part of a STEM community.
The project ends in December 2022 however the topic stays relevant also beyond the project lifetime. In the beginning of 2023 you will be able to download here. a detailed cross-country assessment report about the summer school experiences and ready-made guidelines for organizing STEM activities yourself. The main elements of the guidelines are research-based starting points for organizing these summer camps, exemplary activities and materials for projects and pedagogical formats with a STEM, ICT and entrepreneurial focus.
Also, the Empowering Girls Network that is supporting girls in pursuing STEM pathways on all educational and professional levels is staying active and new members are welcome to join the network (more information here).